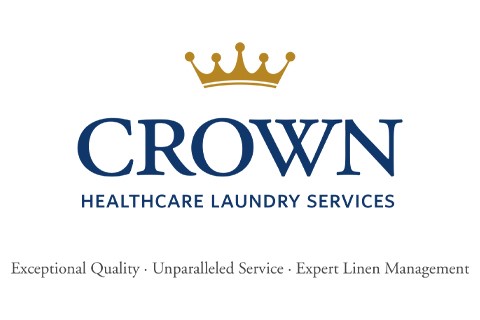 Crown Healthcare Laundry Services

Company Description
Delivering linen solutions to Mississippi!
At Crown Health Care Laundry Services, we understand that linen and linen providers must act as an extension of your patient care and reflect your organization's values. Our holistic approach to linen service doesn't offer one-size-fits-all proposals, but best practices and customized linen management solutions to meet your individual facility's needs - backed by more than 68 years of experience.
Crown is an independent, full-service healthcare laundry processor and linen management company headquartered in northwest Florida. We own and operate 12 facilities in the southeast, including a state-of-the-art processing facility in Columbia, MS, and a 15,000 sq. ft. distribution center in the Jackson Metro Healthcare Corridor. Our 1,700-plus associates – including 350 Mississippi residents – process approximately 200 million pounds for over 2,300 hospitals, clinics, and physician offices annually.
With our focus on being your high-quality linen solution provider, we are here to help minimize your linen usage and reflect your patient care values. Plus, our facilities have the unique distinction of being triple certified by the Textile Rental Services Association and the Healthcare Laundry Accreditation Council. These agencies certify that our patient care linens pose no danger of transmitting illness while still being attractive and comfortable for your patients and staff – without impacting your bottom line.
Please contact Craig Waltman or visit crownlaundry.com to learn more about our full range of healthcare linen services.
Categories
Environmental Services

Laundry
Supplies / Equipment
To Top